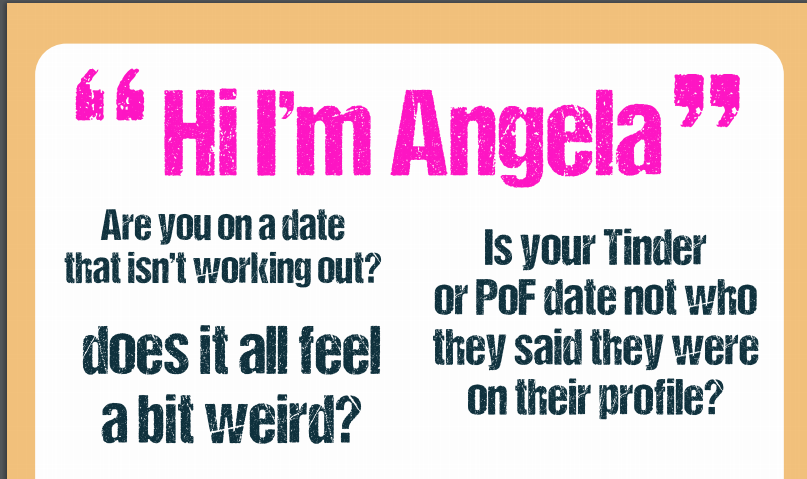 The Ask for Angela campaign is a really clever idea that was instigated by Hayley Child the Substance Misuse Strategy Coordinator for Lincolnshire County Council.
The poster was designed to compliment the councils NO MORE campaign and is currently being displayed in the county clubs and bars with the help of Lincolnshire Pubwatch members.
The poster is a visual aid which might provide a vital life-line to someone who finds themselves in a difficult situation and can't get out of it.
'Hi I'm Angela,' the poster says. 'Are you on a date that isn't working out? Do you feel like you're not in a safe situation? Is your Tinder or POF [Plenty of Fish] date not who they said they were on their profile? Does it all feel a bit weird?
'If you go to the bar and ask for 'Angela' the bar staff will know you need some help getting out of your situation and will call you a taxi or help you out discreetly – without too much fuss.'
We know that there have been calls to roll this out across the UK. Should you wish to make use of this poster in your Pubwatch then you can download and print a generic version of the poster here.
Obviously, an initiative such as this will only be effective if all staff are fully aware of the poster and have the confidence to act and support the customer if they are approached for help.